Thinking of purchasing a tractor ? How do you decide whether to buy a new tractor or a used tractor ?
We would be interested to hear your thoughts on buying a used tractor versus a new tractor. Here are a few of our ideas on the balance of benefits of either route to owning a tractor fit to carry out your application.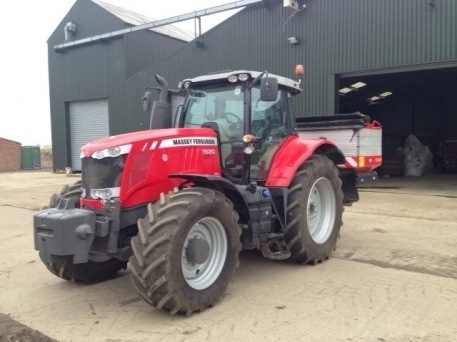 With excellent packages supplied with new tractors, including attractive 0% finance schemes, long manufacturer backed warranties, and the ease of choosing exactly the right specification for your particular application. Demonstrations of all the new shiny models of tractors, with the latest in technical gadgets, buying a new tractor can seem a very attractive option. Especially if your tractor driver has been swatting up on the brochures on the latest models of tractor, and is dropping hints every day!
The convenience of buying a new tractor can be very appealing, however many of the benefits of the packages on new tractors can also benefit the purchase of a used tractor. First and foremost, the long warranties available on new tractors, are often still current on a used tractor part exchanged before the end of its warranty period. We would argue that there has never been a better time to buy a used tractor. With buyers of new tractors maintaining a full dealer service history, in order that extended warranties are valid, there has never been more choice of quality used tractors with main dealer manufacturers full service histories, and the benefit of the balance of a manufacturers warranty. Even if the manufacturers warranty has expired, the benefit of a recently expired manufacturers warranty is that it ensures that all repairs to date will have been done with genuine AGCO Massey Ferguson parts, to an 'as new' standard by a main MF dealer, and it will have had a full service history, using the correct oils and on schedule. This means that Chandlers Used Massey Tractors are always confident to provide a dealer backed warranty, safe in the knowledge that the tractors are in excellent condition and fit for a long life ahead, and are highly unlikely to cause any issues for their latest owner.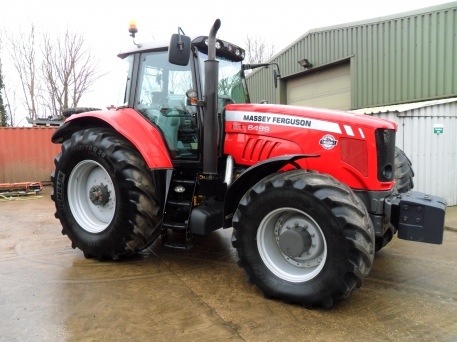 As with all purchases of capital equipment, managing cash flow can be an important part of the buying decision. 0% finance schemes on new tractors can make all the difference, by spreading the purchase price over several years with no additional charge. However with the current record low Bank of England base rate, the cost of finance on a used tractor can be much less than you might imagine. If you are interested in finding out the typical cost of HP (Hire Purchase) finance on a used tractor, then you can use Chandlers Used Massey Tractors instant online finance calculator to work out a repayment profile to suit your cash flow. It goes without saying that because the price of a used tractor will be much less than a new one, the repayments are likely to be considerably lower anyway!
Another major recent plus point for the purchase of a used tractor is in the excellent durability and finish all all modern tractors. Gone are the days when rust and corrosion took its toll, and cab interior trim deteriorated fast. Modern used tractors rarely need more than a good vallet to look as good as new. Most tractor owners take great pride in the daily maintenance and cleanliness of their tractors, ensuring they get the best performance from them, which means many used tractors are literally as good as new!
Which ever route you go down, buying a new or used tractor, we hope that you will make it a purchase of a Massey Ferguson tractor!