Massey Ferguson official UK website has recently undergone a striking transformation. Featuring a modern clean design, the official Massey Ferguson website now is fitting and appropriate for what is arguably the most stylish tractor range on the market today.
With the Massey Ferguson website rich in features, such as a slider to narrow your search to a particular HP range, and display each range featuring that HP, as well as a user controlled 360 degree 'virtual tour' of each of the models, you can quickly get a feel for the Massey Ferguson tractor you are interested in.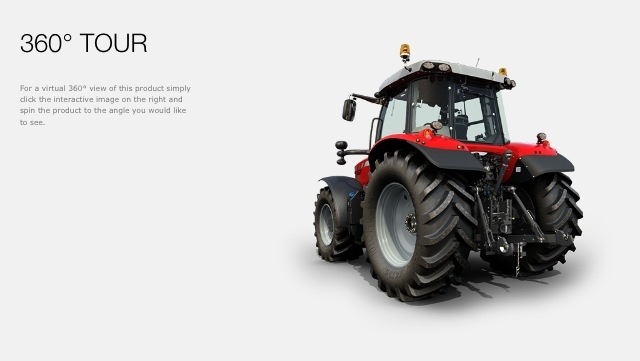 Each tractor model range has a page giving key information about the Massey Ferguson tractor.
Massey Ferguson 3600 arable & fruit tractors
Massey Ferguson 3600 vineyard tractors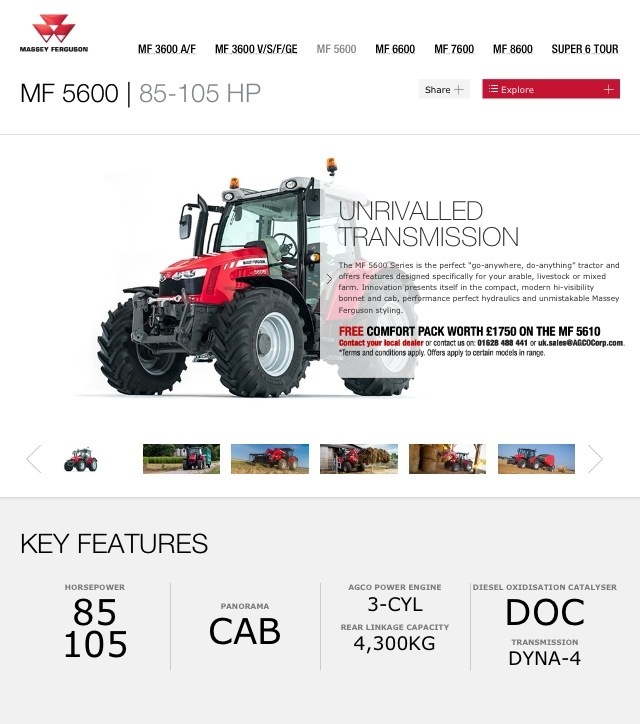 Massey Ferguson 5600 tractors
Massey Ferguson 6600 tractors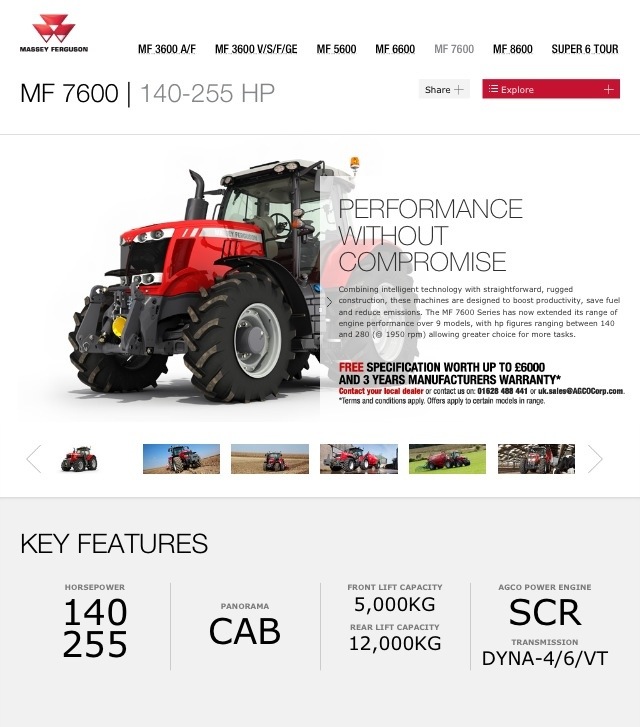 Massey Ferguson 7600 tractors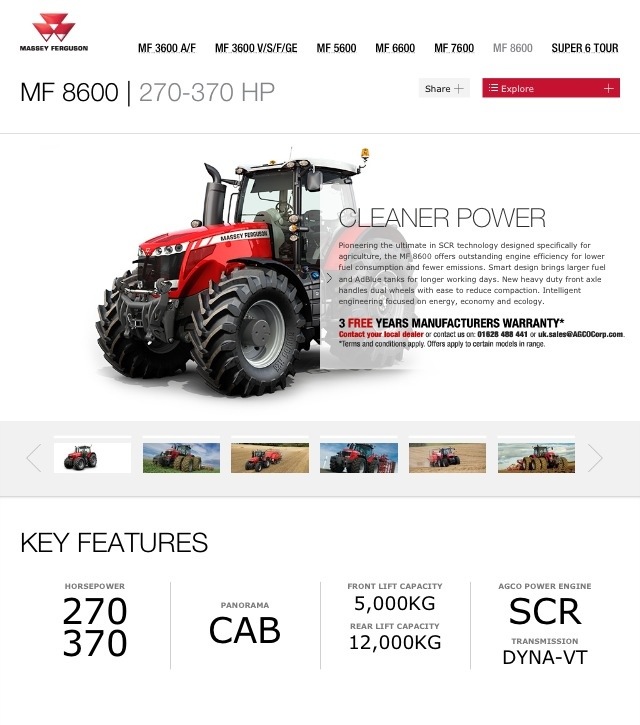 Massey Ferguson 8600 tractors
If you want to go into more detail on the technical information, there are clear and concise sections on the features on each range of Massey Ferguson tractor.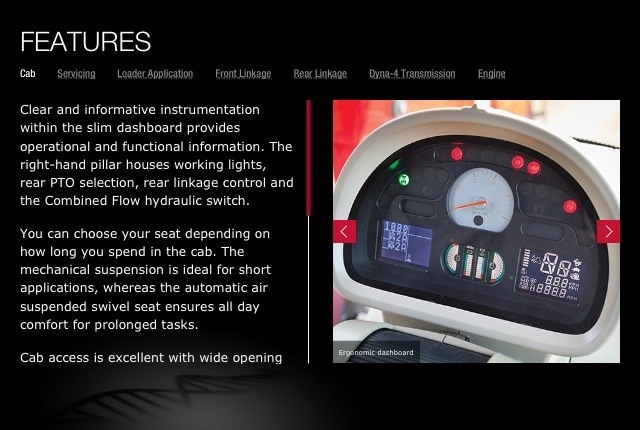 If you want to see a full video product walk around, then each Massey tractor model has a profession tour from one of the Massey Ferguson team.
If you are interested in downloading a brochure on any of the Massey Ferguson tractor models, they are available to view online at Chandlers used-massey-tractors.com website, click this link to view .pdf versions of all the latest Massey tractor brochures